Research shows that 1 in 3 hospitalized patients is malnourished upon admission.1-3
Prompt identification and treatment is required to reduce the detrimental impact of malnutrition on health and quality of life.
Overall, proper nutrition is as important to a patient's recovery as medication or other standard protocols. If not addressed:
Malnourished patients are 2 times more likely to develop a pressure ulcer4
Malnutrition is a risk factor for hospital-acquired infections and postoperative complications5
Patients with malnutrition have 3 times the risk for surgical site infection5
45% of patients who fall in the hospital are malnourished6
Clinicians are looking for ways to collaborate and provide better patient care. This case study illustrates how St. John's staff improved the rate of nutritional screenings and reduced pressure ulcer rates at their care facilities by using a team approach.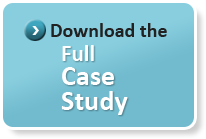 The staff at St. John's implemented steps to address their patients' nutritional statuses and complication risk factors:
Leaders in wound care, clinical nutrition, and nursing established an aggressive timeline for nutrition screening.
The entire health system adopted a policy of offering oral nutritional supplements, guided by a decision tree.
Job aids were used to track nutritional information and request supplements and dietitian consults.
Results
Using their decision tree, nursing staff at St. John supplemented diet with selective oral nutritional supplements and/or additives per protocol for at-risk patients.
From March 2011 to February 2012, the percentage of nutrition screening completed within 24 hours of admission increased from 53.6% to 78%.
From July 2011 to February 2012, with increased emphasis on improving nutrition and providing nutritional supplementation, the pressure ulcer rate declined from 0.74 to 0.59.